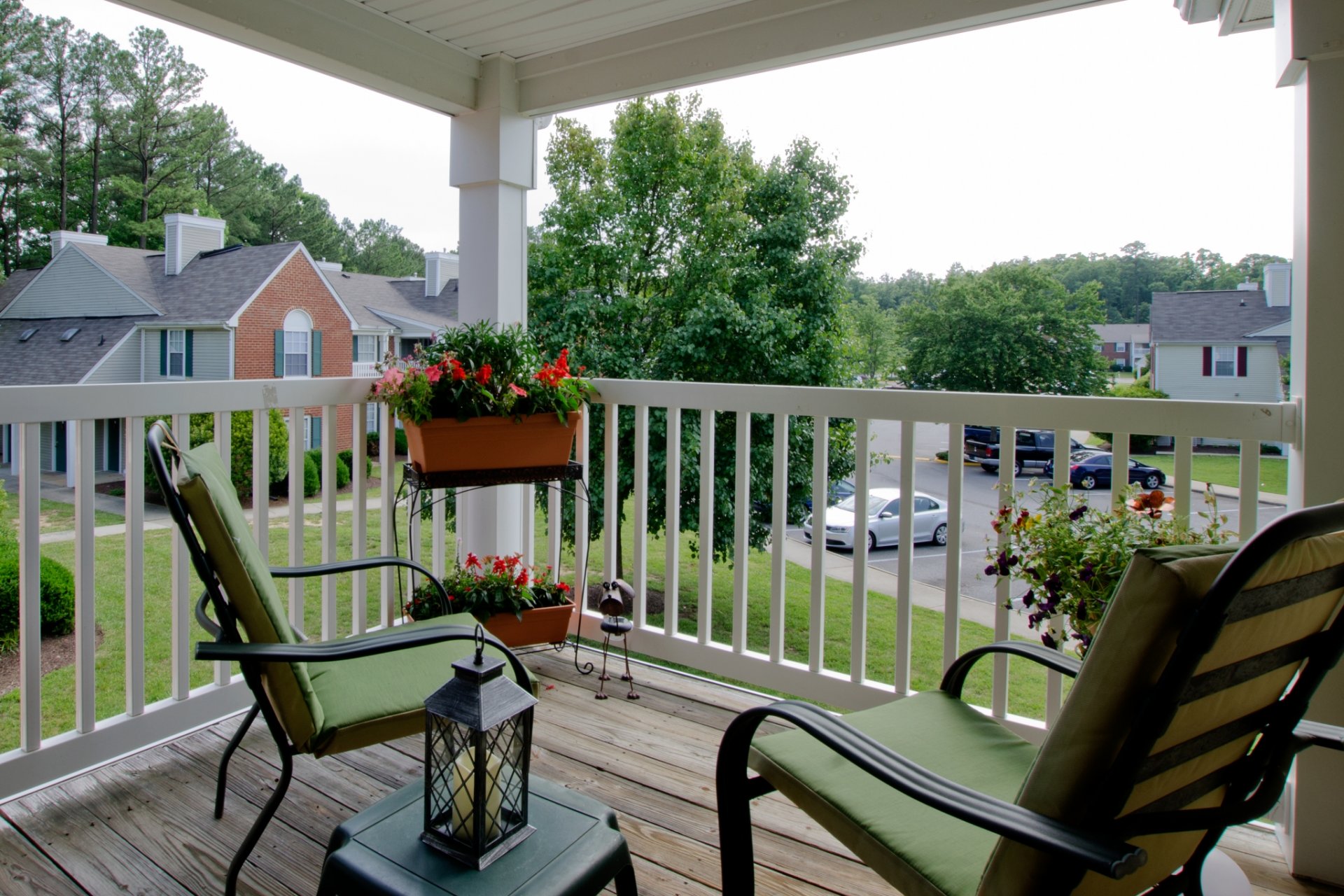 Your Review
Submit a Review

Resident Reviews
|Recommended: YesGreat first apt — I love it here Well kept and lots of natural light that comes in, built in bookshelf and full size washer and dryer are what sold me. Plenty of parking. Nice quaint neighborhood
|Recommended: YesComfortable Cozy Apartment — Friendly staff, quiet and cozy.
|Recommended: YesPleasant place to live — Quiet, and peacefull, for the most part...……...Maintenance is very quick and very respectful, great office staff. Parking would be nice to have assigned, I come home from work late and parking is always interesting. Those that have 2 cars should not be allowed to have both parked in front of building.
|Recommended: YesI love my apartment... however trying to hang my tv and cant find studs is a problem — i love it but hate the parking ... I wish it was assigned parking spots
|Recommended: YesNew Home — I have never lived on my own before so I have needed help. They have been very helpful even answering some of the more obvious questions like how to work the blinds. LOL. They have been several repairs needed but it is an older building nothing major and they have always fixed everything in a timely fashion. I would recommend them to a friend. Debbie has been AWESOME. I am a single mom of two kids and my neighbors have been kind and friendly and understanding as this has been a tough time for them. Maintenance people have been nice too. Overall has been a nice place to live. I feel like I my own private peaceful space.
|Recommended: YesGreat place — Great place, normal issues with hearing the kids running around.
|Recommended: YesI do not see the value, in appliance and apartment style for month spend. — It is quite and very nice community. The apartments themselves desperately need attention. Very outdated.
|Recommended: YesMaintenance does good job — We would like to commend the maintenance Jeff and Sam for being professional and efficient.
|Recommended: YesI like the apartments but not management. They lack communication. — The apartments are nice and spacious. Neighbors are friendly and the area is quiet. Management however fails to communicate properly. Ex the pool has been closed since new management came in a few weeks ago but an explanation has not been given as to what is happening. Postage just says until further notice. If there is remodeling or something then it should be noted.
|Recommended: YesI like the property — Very quite and clean
|Recommended: Yes
New Resident — It's a nice community
Thank you so much Christie! That's kind of you to say. I'm a firm believer that we are just a reflection of the resident's that we have here and let me say we are glad to have you here!
|Recommended: YesLiving — Love living here
|Recommended: NoConvenient location — It's a convenient location, the layout is nice in the 2 bed 2 bathroom apartments, Inside the apartments needs to be updated for the price were paying it's less than good condition. The fix for rotten vanities in bathrooms is to put a piece of pressed board down and not to actually replace the vanity. I actually knew several people who would have moved here except they saw the condition of my apartment when I moved in it wasn't even painted. The website said this particular apartment would be ready July 7th 2017 the apartment manger had us sign the lease a week early we assumed that meant the apartment was actually ready early so we decided to move in on the 6th and guess what It wasn't ready at all
|Recommended: Yes
Thumbs UP — Nice, quiet living. Maintenance prompt with service orders. Staff really nice and helpful Easy access to highways
Good Morning Danielle! I am so glad to hear that you enjoy living here at Rockwood Park! We definitely pride ourselves on great customer service and our wonderful relationships with our residents! We hope to have you here with us for a very long time!